First Floor - Rent - Mettlach
Frisch sanierte 95 qm mit Balkon in zentraler, ruhiger Lage
Type of commercialization
Rent
Beschreibung:
Diese schöne Wohnung in ruhiger aber zentraler Lage wurde gerade frisch saniert inkl. Fenster, Elektrik, Innenausbau). Die Wohnung bietet 3 ZKB plus einen kleinen kleinen Balkon und Garten sowie 2 Kellerräume plus Stellplatz. Festes Einkommen ist Voraussetzung.
Energieausweis:
Year of construction:

1952

Energy certificate:

Requirement-oriented certificate

Energy efficiency class:

C

Energy pass valid until:

13.08.2032

Main fuel type:

Oil

Year of construction according to energy certificate:

1952
Ausstattungsbeschreibung:
EG

Gästebad
Flur
Wohn- / Essbereich
Küche
Zugang Keller

OG

Hauptschlafzimmer mit Zugang zum Balkon
Schlafzimmer
Bad
Sonstige Angaben:
Energieausweisdaten:
Art des Energieerzeugers: Heizöl
Energieausweistyp: Energiebedarfsausweis
Endenergieverbrauch: 88,6 kWh / (m² x a)
Energieträger: Heizöl
Baujahr des Gebäudes: 1952
Baujahr des Wärmeerzeugers: 2016
Energieeffizienzklasse: C
Energieausweis gültig bis: 13.5.2032

Hinweise:
Bitte beachten Sie, dass dieses Angebot anhand der uns vom Eigentümer zur Verfügung gestellten Daten und Unterlagen erstellt wurde. Trotz aller Sorgfalt können wir für die Richtigkeit und Vollständigkeit der Angaben keine Gewähr übernehmen.

Verbraucherinformationen:
Online-Streitbeilegung gemäß Art. 14 Abs. 1 ODR-VO: Die Europäische Kommission stellt eine Plattform zur Online-Streitbeilegung (OS) bereit, die Sie hier finden: ec.europa.eu/consumers/od


Käuferprovision 3,48 % inkl. 16 Prozent MwSt.
IMPRESSUM / PFLICHTANGABEN gem. TMG: Diensteanbieter im Sinne des Telemediengesetzes (TMG) ist der jeweilige Objektbetreuer. Um die gesetzlichen Angaben gem. TMG einzusehen, klicken Sie bitte auf den Namen bzw. das Bild des angegebenen Objektbetreuers.

_________________________________________________________________________________

Mit der Kontaktaufnahme zum o.g. RE/MAX Makler, erklärt sich der Interessent einverstanden zukünftig per Email, Telefon oder Fax auch über andere passende Immobilienangebote informiert zu werden.
Für die Angaben zur Immobilie kann keine Garantie gegeben werden, da diese auf Angaben des Eigentümers/Vermieters beruhen. Die Eingabe von Suchkriterien (z. B. Ort, Objektart, Größe) leitet mit Anklicken des Feldes 'Suche' zur Liste in Frage kommender Immobilienangebote und das Anklicken eines Angebotes zu den Angaben weiter, die von dem die Immobilie anbietenden RE/MAX-Makler eingestellt worden sind.
Bei diesen Daten, Informationen, Bildern und sonstigen Angaben handelt es sich um von einem externen Anbieter bereitgestellte Inhalte, die auf der remax.de-Seite lediglich aufgerufen und angezeigt werden können und für deren Richtigkeit daher die im Impressum genannten Unternehmen der RE/MAX-Regionen in Deutschland gemäß Datenschutz jegliche Haftung ausschließen.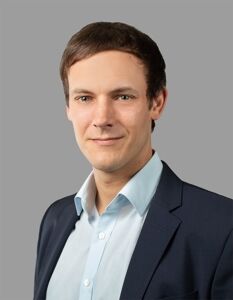 Daniel Sier
RE/MAX Premium Saarburg
+49 178 695 1948
Sie wollen mehr erfahren?
Wenn Sie uns eine Nachricht über das Kontaktformular senden, melden wir uns schnellstmöglich bei Ihnen: